MapleStory Nebulites and Bonus Potential Changes
There are always some good and bad changes in the MapleStory, such as Nebulites and Bonus Potential systems, we believe that Nexon want to bring us a better MapleStory, but sometimes what they did is contrary to what they wish.
However, with the introduction of Hard Lotus, Hard Damien, and Hard Lucid Flames of Rebirth is becoming more and more reasonable due to the fact there's a lack of accessibility of other systems such as Nebulites and Bonus Potential. If you haven't caught on by now both of those systems still has a pay-to-win wall that blocks the average player from accessing them.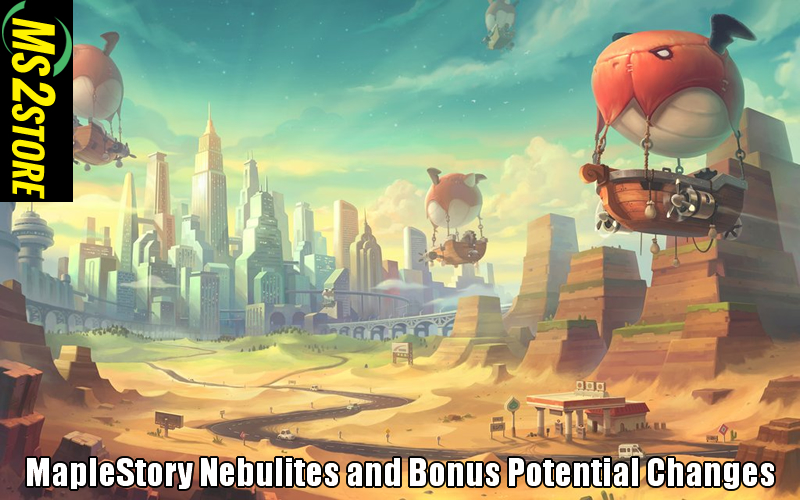 Flames of Rebirth is also more free-to-play and much more accessible than Bonus Potential, Nebulites and Flames. In fact, Flames of Rebirth has been existing but most of it has been disabled manually. There are tons of Flamed gear in Luna which proves further that GMS technically can have Flames if Nexon America chose to.
Assume an end-game player does have their proper Nebulites and Bonus Potential. How many of those can group up together and fight the current top 3 bosses? I'd say it's a low chance, it's pretty unrealistic for the average player. Players have already suggested revamps to systems such as having more access to Nebulites and Bonus Potential via Reward Shop, but that hasn't happened despite the fact several threads were made within the last few years.
I also doubt that GMS will lower the HP of the current end-game bosses, or implement the above suggestions. Proof is within the latest Kanna nerf coming for v189. They would rather copy-paste from another region instead of solving the issue altogether as a region exclusive. Since there are no changes to Hard Lotus, Hard Damien, and Hard Lucid from any other servers besides KMS that makes it easier we have little to no hope until KMS changes it. What's more unfortunate is that their Bonus Potential is more accessible due to having a much more stable economy than GMS.
As long we're receiving KMS content it's starting to make less and less sense to block Flames of Rebirth since it's certain that there will be stronger bosses beyond the levels of Hard Lotus, Hard Damien, and Hard Lucid. Some form of change needs to be made for sure at the end-game level.
To be honest, I am not angry with these changes in MapleStory, you know, I don't care all about this, I just play the game with my friends for, and maybe I will abandon MapleStory if it would not fun in the future. And if all my friends leave this game, I would leave too.