MapleStory Class Guide: Wild Hunter
I this article, I will show you some important basics on how to play Wild Hunter in Maplestory. So if you are interested in becoming a Jaguar Caretaker, you should really read this article carefully. As for MapleStory 2 Mesos purchasing, you can go to our website https://www.ms2store.com/ to get the mesos.
Introduction
This informative guide is principally targeted at individuals intending to primary an outrageous Hunter and go ahead and take a class to endgame. A number of this really is from my very own encounters in playing the category, and a lot of it comes from discussions and tries to optimize equipment and potentials along with other players. I'm a Reboot player, however, most this may also be true for non-Reboot players.
Overview
Wild Hunter may be the archer class for that Resistance branch. It's most likely the tackiest from the archer classes and boasts the finest party buffs of all the archers, getting both Calls from the Wild and Sharp Eyes. This informative guide covers training and maps, node setup, bossing, WSE potentials, hyper stats, legion and inner ability.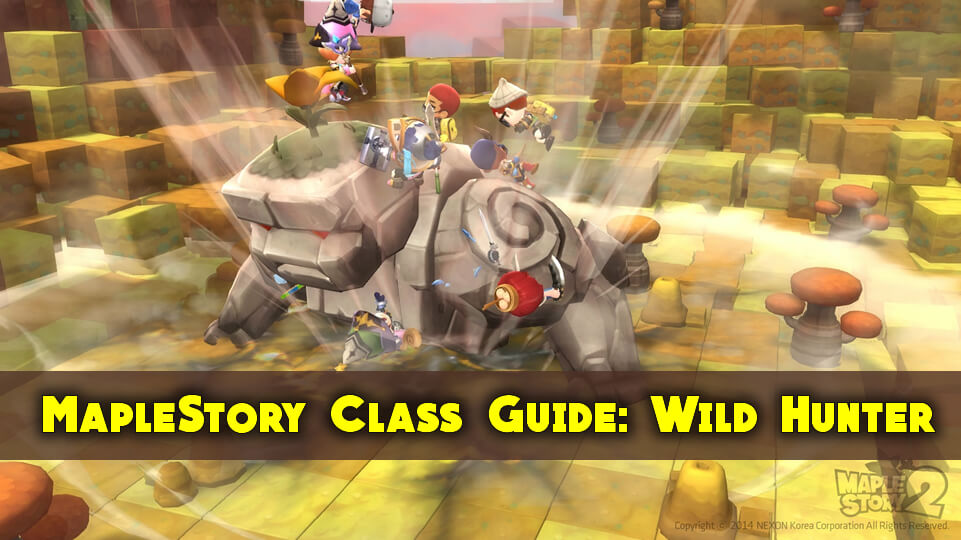 Pros
The 5th job turns you into a crazy cat lady/cat dad
Another Bite gives you lots of lines
Fastest archer alive
Can move while attacking, even while using jaguar skills
Can change your jaguar's look (Kinda)
Dexterity gear is usually the cheapest
Easiest mobbing out of any class
Did I mention lots of cats?
Cons
Ends up with a ton of skills to manage past 5th job
Requires a lot of funding to feel good while mobbing
Not enough cats before 5th job
Crossbow looks absolutely terrible with and without nx
Optimal boost nodes are basically all your skills, gl farming or affording all those nodes
People will call you a wild hacker
Still not enough cats after the 5th job
Special Jaguars
You will find 3 special jaguars you are able to capture. I suggest recording all of the special jaguars, however, you simply need to capture one to be able to cap the power on Jaguar Link. You'll find them by speaking to Black-jack in the Resistance Headquarters after which simply dealing with each funnel until they spawn. I don't be aware of spawn rates, but Snow White-colored and Armored Crimson are pretty common, while Jaira is extremely rare. Obviously, if you're playing a minimal population server, you will possibly not encounter any problems finding all of them. Onyx Jaguar is definitely an event only Jaguar, and it was only accessible from your event in the past and is not available since.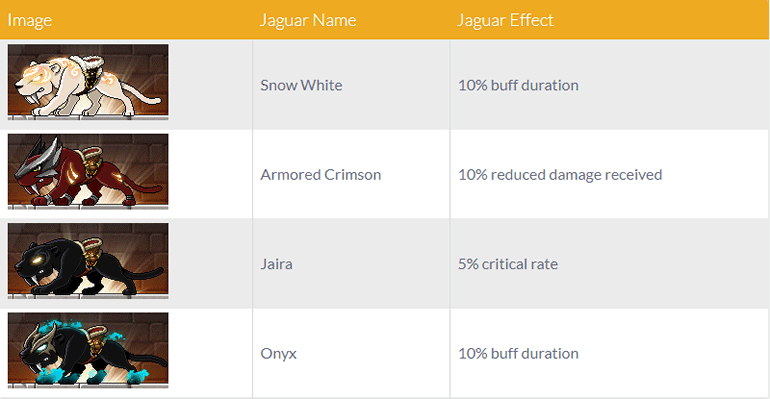 Hyper Stats
You should max them in this order:
Damage
Critical Damage
Boss Damage
Ignore Enemy Defence
Critical Rate
Dexterity (Will be at level 9 technically)
Then you can throw the remaining points into whatever you would like. I personally max out knockback resistance for a bit more safety during bossing.
Inner Ability
This setup isn't too hard to get, but you may spend a lot of honor rolling your 2nd and 3rd lines once you get 20% boss on the first one.

Legion
Some notable pieces you should get are: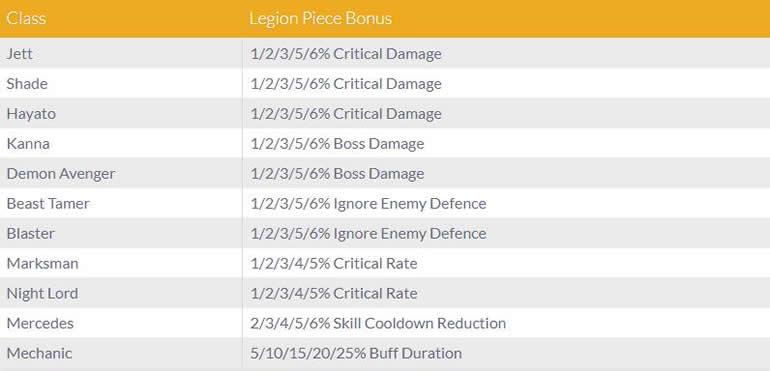 Then should also get dexterity and strength pieces, but they are not as important as the ones listed.
You need to concentrate on dealing with 6k Legion level which unlocks the whole outer region after which eventually dealing with 8k. At 6-7k Legion you need to concentrate on filling out the critical damage and boss damage areas around the Legion board. At 7k-8k you can start filling out the ignore enemy defense area also. At 8k you will be able to cover all 3 areas after which either complete an internal position for skill or branch into the critical rate. If you're training then you definitely really only have to complete critical damage and also the exp bonus areas.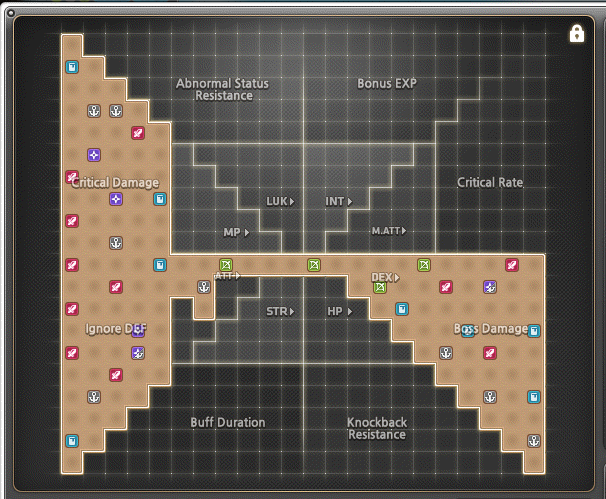 WSE Potentials (Weapon, Secondary, and Emblem)
They are by having an Arcane Weapon, Pink Bean title, Monster Park Medal, level 3 links, two boss nebulites, max traits, and 8k Legion. For Reboot, this really is with Chaos Vellum helm for that 4 pieces Arcane set (I understand it is not technically out yet), as well as for non-Reboot, it's utilizing a transposed SW hat and nil link. This doesn't consider such things as Kanna or Bishop party buffs, guild skills, or time-limited event products. If you feel something has altered or wish to accomplish these calculations yourself, you'll be able to use either WSE optimizer here.
These two setups are targeted at maximizing your damage against endgame bosses with 300% damage reduction (Chaos Vellum, Lotus, Damien, Lucid, and finally Will). There are many cheaper and much more easily accessible alternatives if you're prepared to sacrifice a really small (.1-1.5%) quantity of your damage, but they'll 't be clearly listed like below.
Reboot:
Weapon
33% attack
Secondary
70% Boss
9% attack
Emblem
21% attack
30% Ignore Enemy Defence
It's fine to change the ignore enemy defense line using the 9% attack line in your secondary. It's also fine to cube for just two line attack and 1 line boss on your weapon and secondary that is less expensive, however, it will not the perfect configuration Not too it truly matters.
Non-Reboot:
Weapon
70% Boss
10% attack
Bonus potential
33% attack
Secondary
70% Boss
9% attack
Bonus potential
30% attack
Emblem
21% attack
30% Ignore Enemy Defence
Bonus potential
30% attack
I recognize that bonus potential is very costly, so an ideal setup is most likely a fantasy for 99.99999% of players. However, the general setup doesn't change a great deal should you just accept 2 lines of attack in your bonus potentials, while you would still want 2 lines of the boss and 1 type of attack because of the primary potential in your weapon and secondary.