MapleStory 2 PC Requirements
MapleStory2 takes place prior to the original MapleStory and before the time of the Black Mage.
The origin of the world's life, time, and space are kept in balance by three wise men called Sages, in Lapenta. But dark forces (Balrog is shown) have broken the balance and put the world in crisis!
Empress Ereb and the Sages, as well as many heroes tried to fight them but they could not win, so the Sages sacrificed themselves to seal away the power of darkness in Lapenta. Together with Empress Ereb and the heroes who fought with her, fight to protect Lapenta!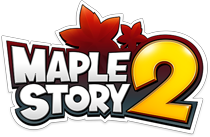 MapleStory 2 has been developed with older and newer computers in mind, allowing everyone to partake. Specs and computer requirements are below.
Minimum Requirements
Windows XP
i3 CPU, 3GB RAM, 8GB HD
GPU: GeForce GTS250 / GeForce9800 GTX / Radeon HD3870
Recommended
Windows 7, 8, 8.1
i5 CPU, 4GB RAM, 8GB HD
GPU: GeForce GTX 650 / Radeon HD6770
Low Quality
Windows XP SP3
Core2Duo CPU, 2GB RAM, 8GB HD
GPU: GeForce 9800 / Radeon HD 4000
Medium Quality
Windows Vista, 7, 8
i3 CPU, 2GB RAM, 8GB HD
GPU: GeForce GT 400 / Radeon HD 5000
High Quality
Windows 7, 8
i3 CPU, 4GB RAM, 8GB HD
GPU: GeForce GT 600 / Radeon HD 6000
Ultra High Quality
Windows 7, 8
i5 CPU, 4GB RAM, 8GB HD
GPU: GeForce GT 600 / Radeon HD 6000