MapleStory: the Changes With My Class
Just a couple things from KMS for Thunder Breaker:
- Allow the use of the 3rd job skill Ascension right after FJ for both directions
- Allow them to Jump attack cancel. I think that's what it is? It looks like Castlevania jump cancelling.
-The rest would be bug fixes.
-Maybe give them air time that Arans have but TBs are basically able to link infinitely so they'd be in the air forever.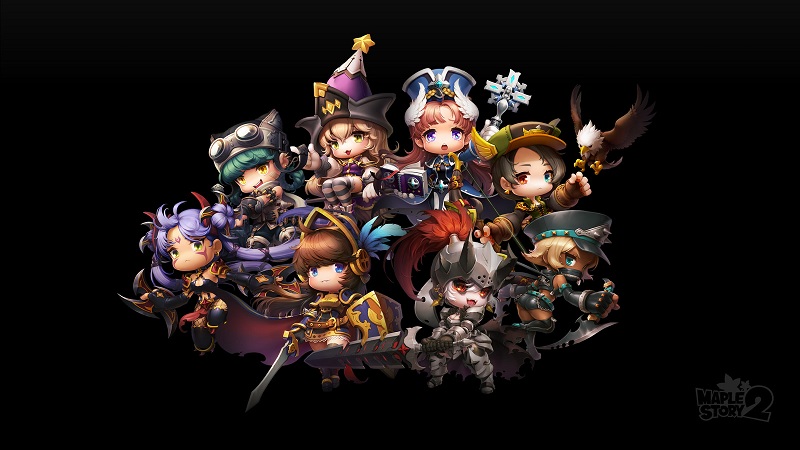 For Mihile:
1. Allow Royal Guard to block all hits that occur within the same window of time and each hit blocked will give one stack of Royal Guard's attack buff.
At its current state it can only block one hit. So say Red Pierre does his 3 hit attack. Mihile is only able to block one of the hits while the rest will go through. In the case of multiple enemies it's the same. He'll only block the first hit but the rest will go through before the invincibility will be activated.
2. Give Radiant Cross: Spread's install summon its own command key. For example holding the down key and using the Radiant Cross will activate the summon. Currently it the summon will be reset and be replaced whenever you use Radiant Cross.
3. Have Soul Asylum gain more duration with each stack you accumulate with Royal Guard. Sort of like Shade's Hyper Skill where the duration increases whenever you pick up a liver. Maybe have it be like +15 secs for every stack starting from level 3 with an upper limit of 45 secs.
Unfortunately ping problems in GMS makes using Royal Guard more riskier than it was originally designed to be. Reverting Soul Asylum back to 100% passive might be a bit too much with the added invincibility time for each successful Royal Guard
4. A clearer description of Sacred Cube. I still don't know what it does to Royal Guard.