MapleStory: Cheat in Memory is Ridiculous
Hi, MS players, I was invited by ms2store.com, to sharing the opinion about cheating in memory! I have been playing MapleStory for a long time - since it's beta, and I think some guys are ridiculous to cheat in game!
Every time I played memory it either they go first and top the entire deck or I go first and get a few matching in before they completely obliterate whatever is still on the deck.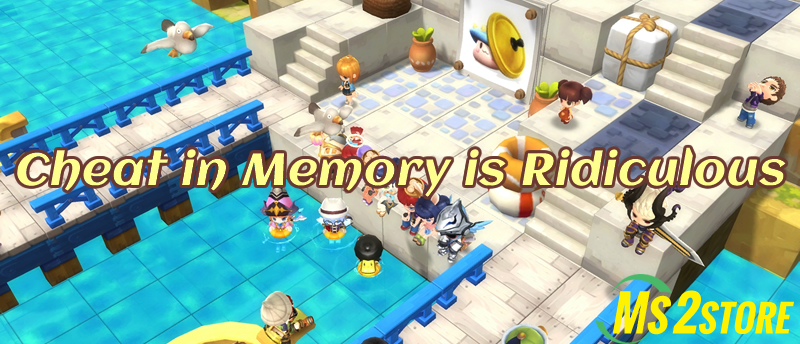 The first or second time I assume I was up against a guy with a photographic memory but as I keep playing (12 or more games in) I realize mostly everyone complete the deck without flaws, In fact I didn't even get my turn over half of the time. I got a little suspicious so I started looking up online and realize people cheat to win and I try it out myself by taking pictures on my phone (I know there properly a better way but I used that for the time being). Guess what? I started winning which is insane because I actually like the game but it ruined by cheater and i'm one of them. So far there 4 ways to get the completion for memory:
1) cheat which will in turn create more cheaters
2) Ask for someone to share win with you
3) hope you'll get someone that play legitimately which is almost never
4) give up on memory and miss out a stack of coins (Remember SS ring is RNG so you're going to need as many coin as possible to hope luck favor you).
Does any of these option sound fun? If it does then I'll drive to the nearest bridge to jump off. Don't even get me started on Yut it 90% RNG and 10% skill from the moment you start to the moment it end. Yut is serve to piss off both you and your opponent and it's about as fun as getting ban for dying while rescuing a wonderoid.
There are unsportsmanlike people and they will leave before you get to win which waste your time, entries, and potential maplestory mesos earn. RNG is heavy here and in some game as soon as I leave the starting point my opponent would roll the perfect number and put me back at the starting point. Not to mention the two ability you get at the start which range from game changer to being only decent which also it is RNG.
Monsterpoly is fun but there a glitch that sometime would freeze the game for everyone thus wasting an entries. Why would I risk wasting an entries when I could play something else that guarantee to at least give me something? Furthermore monsterpoly game length is twice of one card and three times Yut.
The two game that are actually fun without something wrong with it is Omok and one card. Omok been around for a long time and even thought i'm terrible it still fun to play and rely purely on skill like wonderoid. One card is RNG however, I can excuse it since it fun and people don't leave when you're winning or cheat to get an advantage.
I would farm Dragon boat boxes if the quest drop wasn't abyssal and require a 300% drop rate to get it done in a reasonable time.