I love the MapleStory, but it's getting more boring
I played this game for so long and have quit and came back many times for the past 8~9 years honestly.
I haven't played this game in about 1 month and it's mainly because I just don't see the fun of Maplestory anymore.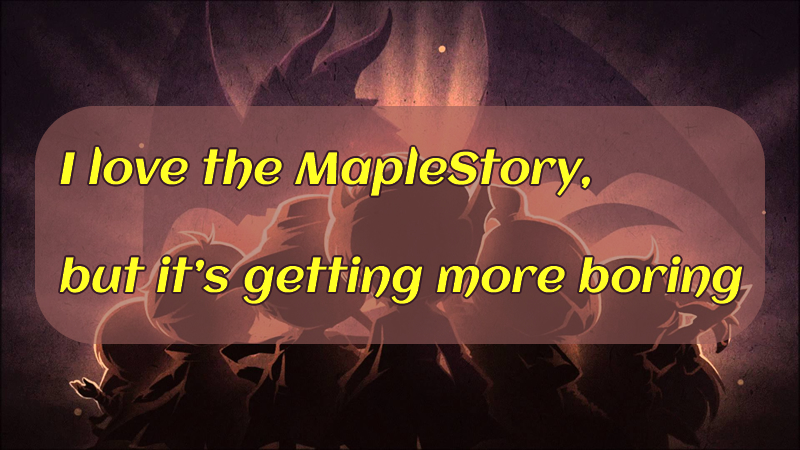 My rotation of maplestory
- Doing the same daily bosses
- Doing the same dailies of arcane river
- Meso farm on reboot if I need to improve the range.
Doing the same daily bosses? Doing the same dailies on arcane river? Doing some events that i'm not even interested in? Meso farming? Leveling even though there's no point because the damage comes from cubing?
It's no wonder I haven't played this game in over a month, I literally have gotten BORED of Maplestory.
When I realized this, I came to the conclusion that this is pretty much why a lot of my friends quit just because of those reasons I listed.
Here's the thing though.............. I just came back from quitting 2 months ago and already have a new character with over 1mil range.
The range is "ok" definitely not end-game in my eyes.
But if I wanted to............I could spent another few months and get 2mil~2mil range on reboot. (If I were to grind non-stop 24/7 for years, I could even get more)
Why would I want to do that? To beat bosses and level faster?
I don't see the "fun" in doing daily bosses because it's the same thing over and over.
I might be the only reason to think that these are the reasons Maplestory can be so boring right now.
I spent a lot of money to support Nexon and hopefully my money would be supported into improving the game. I haven't seen much progress but I will pray to God that this game will be better.
- a player who hasn't logged in over a month due to being bored.